Our Mission
Our mission is to help you achieve a greater degree of health and well-being than you ever thought possible. Since 1987 we have helped thousands of motivated individuals regain their health and vitality and achieve peak performance.
Our Unique Approach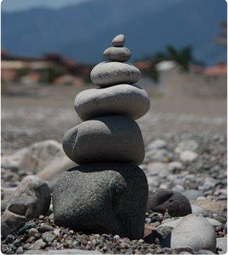 Getting Properly Diagnosed
Our Doctors' first step is finding the underlying cause of your condition. Whether you suffer from generalized fatigue or a more serious disease, finding the source of the chemical imbalances within your body is the key to a successful recovery.
Individualized Diagnosis
No two people are equal and so even though you may suffer from a condition that affects many others, analyzing your specific body chemistry is of paramount importance in order to find the right treatment for you.
The Best of Modern Science and Ancient Knowledge
To properly identify your imbalances our Doctors use physical diagnosis and state of the art laboratory tests that can tell us how your body utilizes nutrients, what deficiencies you may have, what types of toxins may be affecting you and/or what hormones may be out of balance. Learning more about our diagnostic tests may help you to see how todays scientific knowledge blends with core Naturopathic Medical principles.
Using the Best Natural Medicines
Our Doctors can now synthesize the best of our ancestors knowledge with the latest advances of modern medicine. Used by the knowledgeable practitioner, natural medicines are safe, often having little or no toxicity, and few, if any, significant adverse effects. Furthermore, being medically trained on the use of natural therapies, as well as the interactions with prescription medicines, allows our Doctors to provide superb care.
Individualized Treatment Plans
Once our Doctors determine the underlying imbalances in your system, you are provided with an Individualized Treatment Plan to address your own specific needs. Whether we are resolving an acute, temporary illness or a longer lasting chronic disease, we will key in on the specific nutrients, herbs and/or therapies addressing your unique individuality.
Integrating Medicines
We are trained in both conventional and alternative medical approaches. The decision to use natural medicine as an alternative to surgery and prescription drugs, or as a complement to them, is a personal one. We will support your choice and partner with you to achieve your stated health goals.
Combination of Therapies
Based on our broad training, we provide treatments in diversified medical fields, such as Naturopathic, Ayurvedic Medicine, Homeopathy, German Biological Medicine, Medical Nutrition and others. This expanded approach allow us to present solutions to patients suffering from very diverse conditions.
The Goal
We work with you to regain your health and to maximize your quality of life, leaving you empowered to sustain and expand your health in the midst of life's daily challenges and stresses.
If you choose to work with us we will help to regain vitality as we have with thousands of others. We have consistently seen the evidence and received feedback from patients who have had their expectations not only met, but exceeded. Our personal experience, as well as increasing research, has demonstrated success in the treatment of innumerable conditions, always addressing immune system enhancement (colds to cancer), improving digestion and respiration, and significant progress with hormonal balancing, nerve disorders, ADHD, anxiety and depression.
We are here to help YOU.
What is unique about us?
We Take the Time to Listen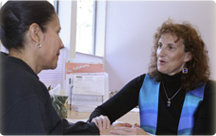 In a society where time is a premium commodity, the average physician takes 8 minutes for a patient visit. Consider our average first visit, lasting 60-90 minutes and return visits between 30-60 minutes; We take the time to make sure we address all your concerns.
Experience
We have over 20 years experience in the Naturopathic Medical field. Since 1987 we have helped thousands of motivated individuals to regain health and vitality and achieve peak performance.
Unmatched Expertise
Naturopathic physicians are the only Medically Trained physicians in both conventional pharmaceuticals as well as the medical use of natural medicines. When you learn about the training of naturopathic physicians, you understand why we offer the best choice in health care available in the US today.
Partnership
Our relationships with patients are created as equal partnerships. We bring our knowledge and you bring your desire to learn and heal.
Other Approaches
Often patients come to us after having tried many different therapies and many different practitioners, both in the conventional and the alternative medical field. Chances are, however, that you have not yet had the underlying root cause of your condition detected and addressed. This is where our expertise lies and is the source of our continual success.
All Ages
We have helped people of all ages to feel better physically and emotionally helping to enhance and restore their physical, mental and spiritual lives. Independently of the condition we treat, patients report improved energy, vitality and greater balance, flexibility and agility.