Are any of these statements true for you?
You are ill and neither ordinary or other forms of alternative medicines have helped you.
You are confused about health claims and want to learn from an expert in the field about what is right for your body.
You are looking for a Doctor that will address ALL your health problems.
You want to minimize the effects of aging.
You want to live a healthy lifestyle and a doctor who will spend time with you, getting to know you and your specific health concerns.
You are taking supplements, but you aren't sure if they are right for you.
You are seeking alternatives to surgery and prescription medicines.
You want more energy, less pain, better sleep, better digestion, and better sex!
you want to look better, feel better, reach your desired weight, feel great about yourself, and BE IN CHARGE OF THE WAY YOU FEEL AND THE WAY YOU HEAL!
What conditions do we treat?
Acid Reflux
Allergies
Arthritis
Asthma
Bladder Infections
Bronchitis / Pneumonia
Bursitis / Tendonitis / Shoulder pain
Cancer- adjunctive therapies
Cardiovascular disease
Chemical sensitivities
Cholesterol problems
Chronic Fatigue Syndrome
Chronic Yeast Infections
Cystic Breast Disease
Depression / Anxiety
Diabetes
Eczema / Acne
Epilepsy
Fibromyalgia
Fatigue and lack of vitality
Food Allergies
Gum Problems
Hair Loss
Hepatitis Hypoglycemia
High Blood Pressure
Hormonal disorders
Indigestion / Esophagitis
Insomnia / Sleep disorders
Integrated Cancer Care / Cancer Prevention Kidney Stones
Lower back pain
Menopause complaints
Migraine headaches
Painful menstruation
Prostatitis / Prostate Enlargement
Recurrent Infection
Skin disorders
Sinusitis / sinus problems
Thyroid Disorders
Ulcers / Colitis / Hemorrhoids
Urinary Tract Problems
Vaginitis
Weight Loss
Yeast Infections
and many other less common conditions
You are likely to be successful working with us if: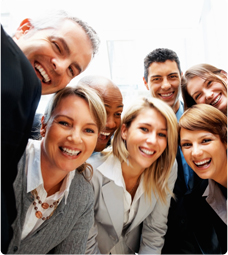 You want to learn more about how your body works
You are tired of feeling sick and are ready to change
You are ready to start making lifestyle changes
You want to be an active partner in your health care
You are interested in a higher level of health than what you are currently experiencing